The best booking system
Great experience, easy to book. Paying for treatments is so convenient — no cash or cards needed!
Lucy
London, UK
Easy to use & explore
Fresha's reminders make life so much easier. I also found a few good barbershops that I didn't know existed.
Dan
New York, USA
Great for finding barbers
I've been using Fresha for two years and it's by far the best booking platform I've used. Highly recommend it!
Dale
Sydney, Australia
My go-to for self-care
Fresha is my go-to app for massages and facials. I can easily find and book places near me — I love it!
Cameron
Edinburgh, UK
Great way to discover new salons
Recently moved to a new city and didn't know any salons. Fresha gave me a whole new list to choose from!
Ciara
Los Angeles, USA
Sleek app
Such a sleek and powerful app. I highly recommend booking your appointments on Fresha.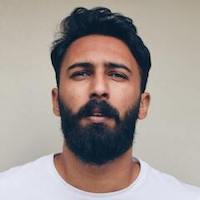 Jonny
Melbourne, Australia
All my clients love it
My clients love booking appointments online with Fresha. The consultation forms and free SMS reminders are so convenient.
Anton
Los Angeles, USA
So many great booking features
Love this beauty booking app. There are so many great features to explore. The consultation forms and client reminder texts are great – best of all, it's free.
Susan
Brisbane, Australia
I can book anytime I want
Fresha makes it easy to book my salon and beauty appointments anytime I want, rather than having to wait until the salon is open.
S. Derby
Melbourne, Australia
Found my go-to masseuse
I've had four massage treatments with a specialist I found on the Fresha platform. Booking an appointment is very easy – and the massages are brilliant.
C. M.
Gold Coast, Australia
Such a time-saver
I don't have to spend ages calling salons to book appointments, I can just instantly book with Fresha! It's the best salon booking software.
S.
Perth, Australia
Great for finding nail salons near you
I love the concept of this booking app! It's so easy to browse and find the perfect salons. So glad I discovered it.
Ivory
Auckland, New Zealand
Ten times better than other apps
Moving to Fresha has been the best decision for my business. My stylists and clients all love the app. It has completely transformed my operation with online bookings, and it's great that clients can leave a review.
Agnesa
Montreal, Canada
Best app for salons & spas
Absolutely amazing app for booking appointments with salons and spas. Love how easy it is to book at all times of the day/night.
Jess
Manchester, UK
Hassle-free hair appointment bookings
Fresha lets you pick the day, time and stylist, gives a price and timeframe for all services on a simple to use menu. Once you make your booking, you get the confirmation right away. Perfect.
Pamela
Dublin, Ireland
#1 app for salon online bookings
Hands down the best app for online appointment bookings. I can find hundreds of services in my area: beauty, tattoos, hair, nails and so much more. Top stylists too.
Jessica
Dubai, UAE
Best for pedicure appointments
I can conveniently plan for pedicures any time or day. Works brilliantly. Just wish my hairdresser was also on it!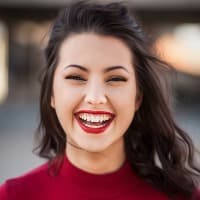 Pat
Dublin, Ireland
Easy to find local beauty treatments
Fresha makes it all easy: finding beauty services nearby, appointment scheduling, canceling, or rescheduling. Straightforward and easy to use app.
Kristina
Riyadh, Saudi Arabia
New salons, new services
I love how I can search for salons close to me that I didn't even know existed, and discover new beauty services. Easy to use platform too!
Antonietta
Singapore
Lots of choice
Fresha is so easy to use, with lots of salons and wellness treatments. Good app for quick and easy appointment bookings with local barbershops. The reminders are really useful.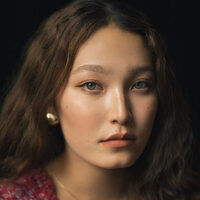 Sara
St Michael, Barbados
Everything I need in one place
Great booking app as you can easily book appointments, pay and rate your experience all through this platform.
Jordan
Cape Town, South Africa
Found my favourite salon
Brilliant salon app for discovering new local businesses. Easy to book appointments online and great reminders. I found my new favorite salon on Fresha.
Emily
New York, USA
Great app
I wish everyone in the service beauty industry had this system. So easy and convenient to use. It's the best salon booking system I've ever used.
Yuri
Vancouver, Canada
On-the-move appointments
Easy to use on the go. Once you're signed in, you can book, amend or cancel appointments anytime. Seamless appointment booking!
Amanda
Los Angeles, USA
Book appointments online directly
Love to be able to book online instead of having to ring salons several times. Fresha is a game changer — top app.
Josie
Chicago, USA
Great to find local hairdressers
So easy to use and great to find the best salons in my area! Fresha is a great app.
Kevin
Vancouver, Canada
Barbers in my area
This app is great for scheduling and keeping up with my barbers appointments. The best appointment scheduling system I've used.
Nathaniel
London, UK
Sleek look & feel, easy to use
I love the slick and sleek look and feel of this booking software. It's the best in the industry and I highly recommend it.
Sylvester
Melbourne, Australia