Det beste bookingsystemet
Flott opplevelse, enkelt å booke. Det er så enkelt å betale for behandlinger – ingen kontanter eller kort er nødvendig!
Lucy
London, UK
Lett å bruke og utforske
Freshas påminnelser gjør livet enklere. Jeg fant også noen gode barbersalonger som jeg ikke visste om.
Dan
New York, USA
Perfekt for å finne barberere
Jeg har brukt Fresha i to år, og det er helt klart den beste bookingplattformen jeg har brukt. Jeg kan sterkt anbefale den!
Dale
Sydney, Australia
Førstevalget mitt for egenpleie
Fresha er favorittappen for massasjer og ansiktsbehandlinger. Jeg kan enkelt finne og booke steder nær meg. Jeg elsker den!
Cameron
Edinburgh, Storbritannia
En flott måte å oppdage nye salonger på
Jeg flyttet nylig til en ny by og kjente ikke til noen salonger. Fresha ga meg en helt ny liste å velge mellom!
Ciara
Los Angeles, USA
Elegant app
En elegant og effektiv app. Jeg anbefaler sterkt å booke avtalene dine på Fresha.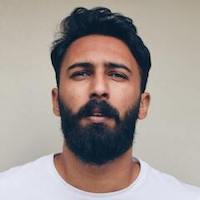 Jonny
Melbourne, Australia
Alle kundene mine elsker den
Mine kunder elsker å booke avtaler på nettet med Fresha. Konsultasjonsskjemaene og de gratis påminnelsene på tekstmelding er så praktiske.
Anton
Los Angeles, USA
Så mange fantastiske bookingfunksjoner
Jeg elsker denne bookingappen for skjønnhetsbehandlinger. Det er mange fine funksjoner å utforske. Konsultasjonsskjemaene og tekstmeldinger med kundepåminnelser er flotte. Og det aller beste – det er gratis.
Susan
Brisbane, Australia
Jeg kan booke når jeg vil
Med Fresha er det lett å booke salong- og skjønnhetsavtaler når som helst, istedenfor å måtte vente til salongen er åpen.
S. Derby
Melbourne, Australia
Jeg fant favorittmassøren min
Jeg har hatt fire massasjebehandlinger med en spesialist jeg fant på Fresha-plattformen. Å booke en avtale er veldig lett – og massasjene er fantastiske.
C. M.
Gold Coast, Australia
Den sparer meg for masse tid
Jeg trenger ikke å bruke masse tid på å ringe salonger for å booke avtaler. Jeg booker bare direkte på Fresha! Det er den beste programvaren for booking på salonger.
S.
Perth, Australia
Perfekt for å finne neglesalonger i nærheten av deg
Jeg elsker konseptet til denne bookingappen! Det er så lett å se gjennom og finne de perfekte salongene. Jeg er så glad for at jeg oppdaget den.
Ivory
Auckland, New Zealand
Ti ganger bedre enn andre apper
Å flytte over til Fresha har vært det beste valget for bedriften min. Både stylistene og kundene mine elsker appen. Den har forandret virksomheten helt med nettbookinger, og det er flott at kundene kan legge igjen en vurdering.
Agnesa
Montreal, Canada
Den beste appen for salonger og spa
Det er en helt fantastisk app for å booke avtaler hos salonger og spa. Jeg elsker hvor lett det er å booke når som helst døgnet rundt.
Jess
Manchester, Storbritannia
Booking av frisøravtaler uten stress
Fresha lar deg velge dag, tid og stylist, oppgir en pris og en tidsramme for alle tjenester på en meny som er enkel å bruke. Når du har foretatt en booking, får du bekreftelsen med en gang. Perfekt.
Pamela
Dublin, Ireland
Den beste appen for nettbookinger
Absolutt den beste appen for nettbooking av avtaler. Jeg kan finne hundrevis av tjenester i området mitt innen skjønnhet, tatoveringer, hår, negler og mye mer. De beste stylistene også.
Jessica
Dubai, UAE
Best for pedicure appointments
Jeg kan planlegge pedikyrer på en praktisk måte når som helst. Fungerer veldig bra. Jeg skulle bare ønske at frisøren min også var på Fresha!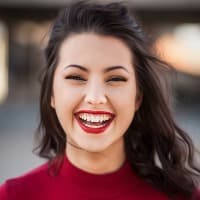 Pat
Dublin, Ireland
Easy to find local beauty treatments
Fresha makes it all easy: finding beauty services nearby, appointment scheduling, canceling, or rescheduling. Straightforward and easy to use app.
Kristina
Riyadh, Saudi Arabia
New salons, new services
I love how I can search for salons close to me that I didn't even know existed, and discover new beauty services. Easy to use platform too!
Antonietta
Singapore
Lots of choice
Fresha is so easy to use, with lots of salons and wellness treatments. Good app for quick and easy appointment bookings with local barbershops. The reminders are really useful.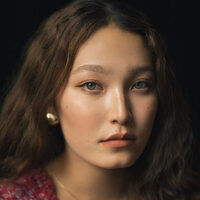 Sara
St Michael, Barbados
Everything I need in one place
Great booking app as you can easily book appointments, pay and rate your experience all through this platform.
Jordan
Cape Town, South Africa
Found my favorite salon
Brilliant salon app for discovering new local businesses. Easy to book appointments online and great reminders. I found my new favorite salon on Fresha.
Emily
New York, USA
Great app
I wish everyone in the service beauty industry had this system. So easy and convenient to use. It's the best salon booking system I've ever used.
Yuri
Vancouver, Canada
On-the-move appointments
Easy to use on the go. Once you're signed in, you can book, amend or cancel appointments anytime. Seamless appointment booking!
Amanda
Los Angeles, USA
Book appointments online directly
Love to be able to book online instead of having to ring salons several times. Fresha is a game changer — top app.
Josie
Chicago, USA
Great to find local hairdressers
So easy to use and great to find the best salons in my area! Fresha is a great app.
Kevin
Vancouver, Canada
Barbers in my area
This app is great for scheduling and keeping up with my barbers appointments. The best appointment scheduling system I've used.
Nathaniel
London, UK
Sleek look & feel, easy to use
I love the slick and sleek look and feel of this booking software. It's the best in the industry and I highly recommend it.
Sylvester
Melbourne, Australia