As we officially enter wedding season, let's take a look at some ways your salon or barbershop can prepare for those wedding bells. Do you know how to boost your bridal hair services? Do you offer packages that appeal to the whole wedding party, while also being inclusive of same-sex weddings and men's grooming?

Weddings are big business, so let's take a look at some ways you can maximise profits. Even if you don't get the bride(s) or groom(s) into your salon or barbershop, there are plenty of guests who'll need to look and feel amazing too!
Showcase your work
There's a lot of competition out there, so make sure that your wedding work really stands out. Share examples on social media and on your website to show what you can do. You can create a wedding hair highlight from your Instagram Stories, for example.
Networking can really help to build your business – so why not take a stand at a local wedding show to meet potential clients? You can make and share contacts with other local bridal suppliers including florists, makeup artists and caterers.
Offer free consultations
By offering a free, no-obligation consultation, clients planning a wedding will be more likely to step through the door to see what you can offer. Make sure they feel comfortable, listen to what they have to say and what they want and offer your expert advice.
Think of your free time during the consultation stage as an investment. After all, wedding parties often pay a premium, so you'll want clients to feel like they're getting not only excellent service but great value.
Give the ultimate salon experience
Make sure brides and grooms get the full VIP experience. If the bride(s) and party are coming to you, try to set aside an area of your salon where they can feel at ease and welcome them with tea or glasses of fizz to calm any last-minute nerves.
If you are going to their home or venue, then make sure you arrive fully organised with everything you need. Ensure they have all the hair products they need for touch-ups throughout the day. Finish your session with a gift of samples, such as travel-sized shampoos and conditioners that can be taken on their honeymoon.
Don't forget men's grooming
We speak about the bride's big day so often, but neglecting grooms and groomsmen is definitely a missed opportunity. The men's grooming market has boomed in recent years and the UK has the largest market share in Europe.
If you offer men's grooming services, this is the time to shout about it and create a package to appeal to a groom and his party, or for a pair of grooms to get ready together. As well as making sure their hair is on-point, a traditional wet shave is a perfect treat for the wedding morning.
If you own a barbershop, then try to partner with some local bridal hairdressers who can recommend you, and vice versa. You can use our blast campaign tools to spread the word too.
Capture those reviews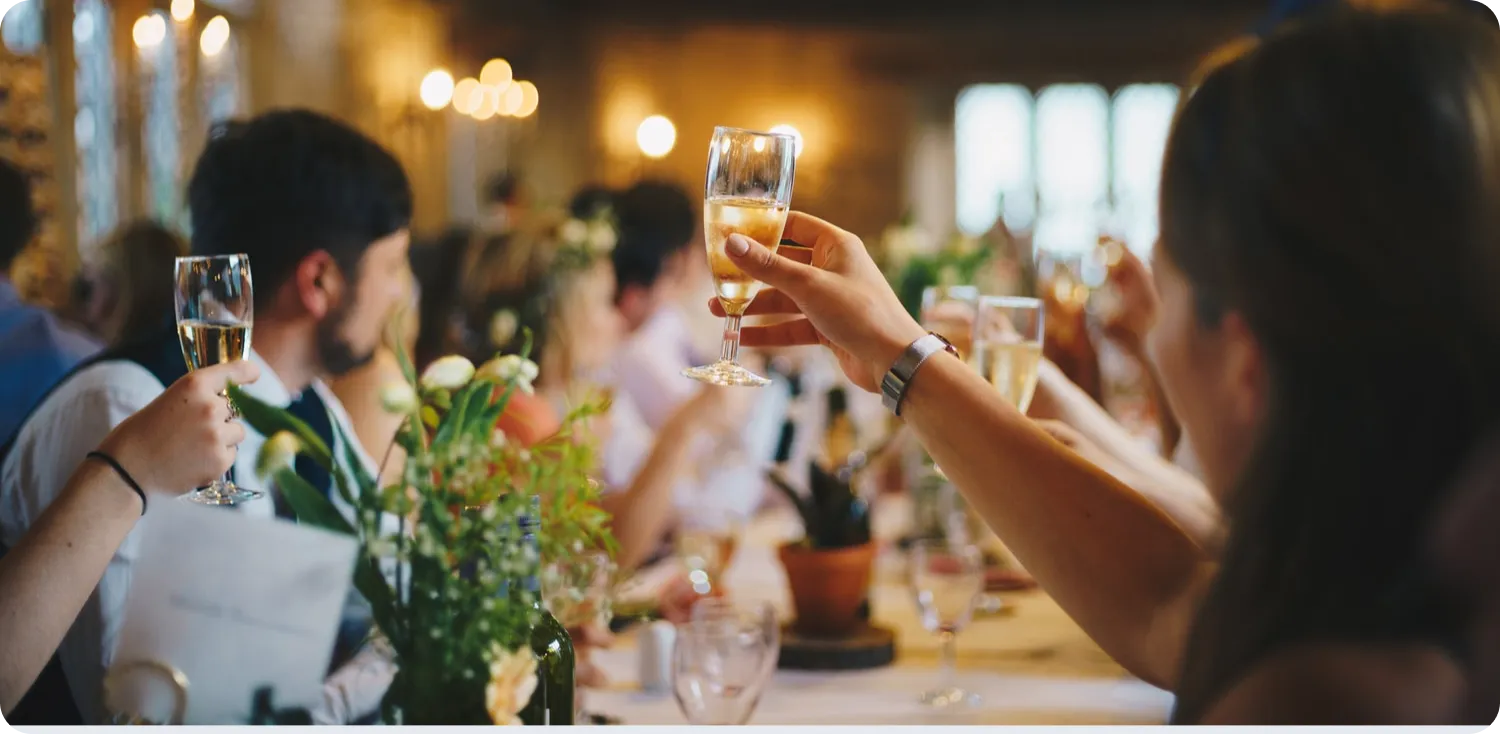 You've done your best work. The bride(s) and groom(s) and their party look stunning, and everyone is happy. So, don't be shy to ask for a review. Make it easy on yourself with our Thank you notification to send a post-service message, which can be personalised to wish the happy couple well and request a review.
Start promoting your salon or barber wedding services today. Visit www.fresha.com/for-business to make the most of the best appointment scheduling software.