World Environment Day is celebrated every year on June 5, and this year its theme focuses on "Beating Plastic Pollution." Led by the United Nations, this event aims to raise awareness and generate action on pressing environmental issues.
By using our appointment booking software, you've already taken a big step towards running a paperless business. But if you want to get involved with World Environment Day and do even more to reduce plastic waste in your salon, spa or wellness business, then follow these five tips for a more eco-friendly workplace with Fresha.
Seek out more sustainable product packaging
From the products you use during services and treatments to the products you sell to your clients, consider moving away from plastic packaged products to glass, aluminium or biodegradable packaging. Glass is a well-known sustainable alternative, and aluminium is known as the 'miracle metal' because it's both recyclable and sustainable.
Of course, it's not always possible to completely drop plastic, but why not look for plastic packaged products that are already made from recycled plastic? There are even product companies that have developed 100% biodegradable packaging. Or why not offer a refill service for your environmentally-conscious clients?
Many product manufacturers and suppliers are investing and innovating to reduce their carbon footprint, so check with your current suppliers to see what they offer.
No more plastic bags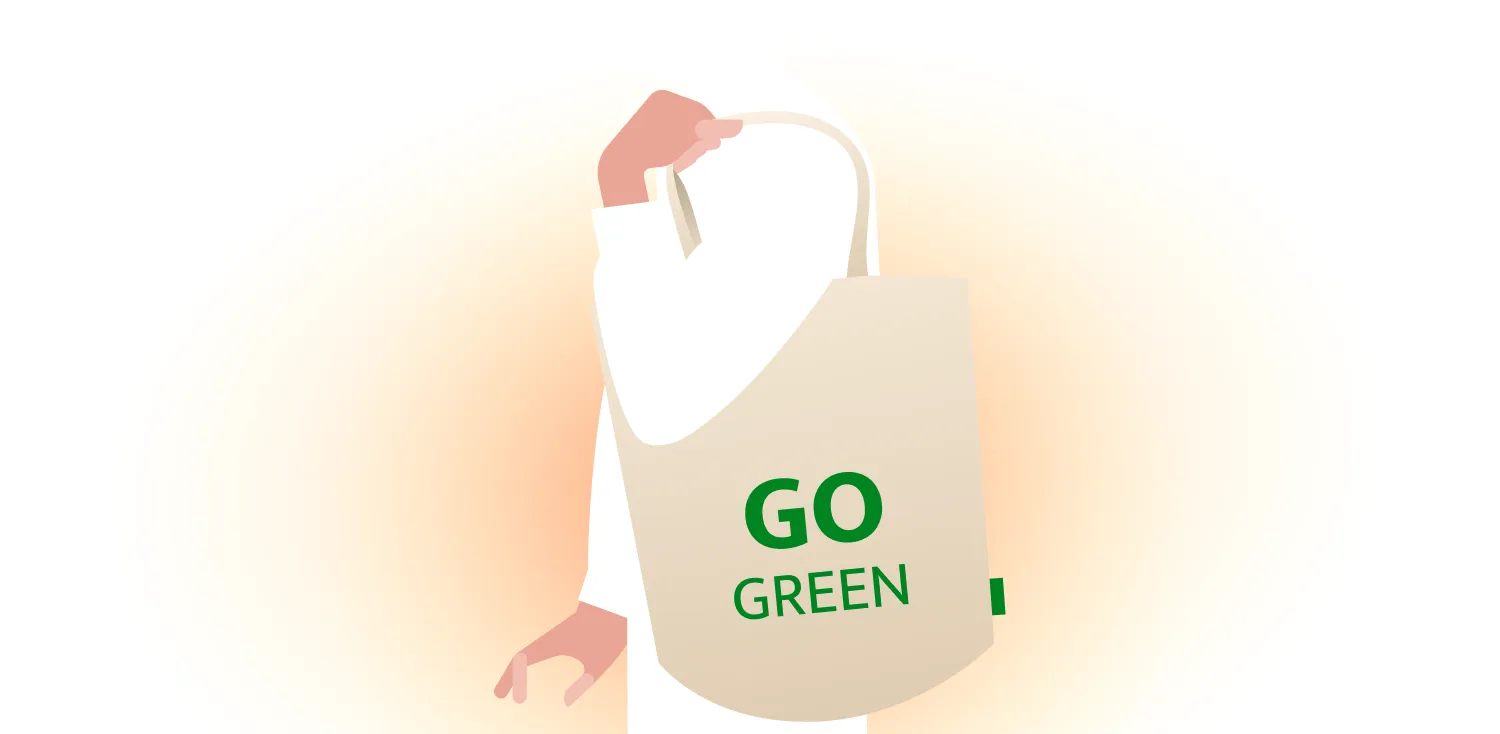 Since many governments have introduced a charge for plastic carrier bags, they have become a rarer sight, but many salons and stores continue to use them. If you're still using plastic bags for your clients' product purchases, there's no better time for change – and there are plenty of alternatives.
Paper bags, which can be recycled, are an excellent choice, or order canvas bags with your branding on them. Not only are these more eco-friendly, but reusable bags with your brand loud and proud on the side will act as the perfect advertisement for your business.
Stop using plastic and single-use cups
It sounds obvious, but this simple change will make a huge difference to your carbon footprint. Next time you offer your client a glass of water or a cold drink, why not serve it in a glass or paper cup? If they prefer tea or coffee, offer it to them in a real cup or mug.
It will give you a chance to talk to your client about how your business is committed to more environmentally positive practices. Making this change will cut down on waste, improve your recycling approach and save your business money.
Consider paper PPE
Since the start of the COVID-19 pandemic, a new environmental foe has reared its head. PPE is a necessary evil. It keeps us all safe, but it's full of plastic that will turn into plastic pollution without proper disposal. But it doesn't have to be this way.
You can use PPE made from paper, which is just as safe but creates far less harmful waste. If you're currently using plastic PPE, simply search online for a specialist waste management company in your area for safe handling and recycling – which brings us to our last point…
Recycle as much as you can
If you're concerned that your council's waste disposal and recycling service isn't as environmentally-friendly as you would like, then why not engage the services of a specialist salon or spa waste management service? These companies will recycle as much of your waste as possible including items such as PPE, disposable towels, plastic and paper, foil and even chemicals.
To get involved and review your practices, find out more about World Environment Day and make your hair or beauty business more eco-friendly with Fresha's paperless online appointment scheduling software.