The way salons and spas communicate with their clients has changed dramatically over the last couple of decades. While smartphones and the internet have made it easier to reach eyes and ears, the multitude of websites, emails, blogs and social media accounts mean competition is greater than it's ever been.
Clients are exposed to so much information from so many sources, and in this era of instant gratification it can be much harder to capture someone's focus. So amidst the media storm, how does your brand strike like lightning?
The key is to create attention-grabbing content that resonates with your clients — drawing them to your business and away from your competitors. Here are some potential ideas you can run with on your social media channels, or through a blast campaign with Fresha.
1. Before and after shots
What better way to start a conversation and promote your salon than by sharing photos of your work? Having a regularly updated portfolio is a great way to showcase your expertise and skill, but a before-and-after shot has a few extra benefits:
With proof of your work, prospective clients will have more faith in your salon's quality of service
It can drive more reviews from your clients as they are reminded of the transformation they've undergone
It creates a powerful story through images that will stick in people's minds
Always make sure that your clients consent to their image being shared. Remember to tag the client and encourage them to share their makeover on social media, so their followers can see the great work you do.
For some of our partners, Instagram and Facebook are their biggest sources of new clients. So be sure to include a booking link on your profile — that way, clients who are inspired by what you post can book appointments for the same treatment then and there.
Video marketing
Social media and smartphones gave rise to video content, turning it into a fundamental part of modern marketing. The proof is in the pudding — since 2018 the annual number of TikTok downloads has been over 500 million, while a 2020 study found that 82% of teens and young adults used YouTube to consume video content.
A big reason for its success is that you don't need to be tech savvy to make good video content. On the contrary, videos that have a homemade vibe often resonate more with audiences who appreciate authenticity — and in general clients will love any fun or informative content you put out there. (If you're lucky, you could even go viral!)
Some examples of video content you might want to try include:
Tutorials and demonstrations for different products or services — which can also help amplify your online shop presence
Behind-the-scenes footage of your shop
Before and after transformations
Client testimonials
Praise and promote your talented team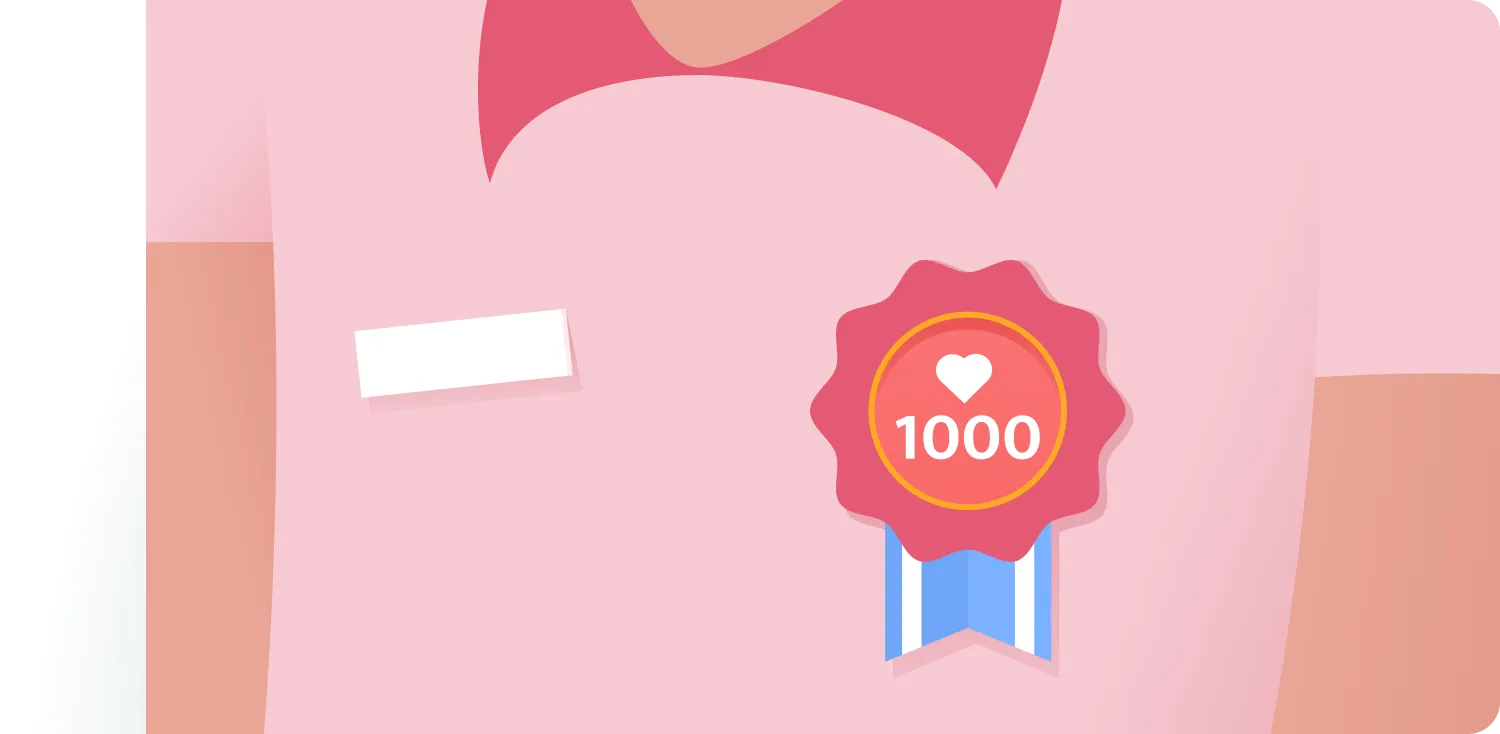 Your team is one of your greatest assets. Celebrating your employees is good practice in general, as it keeps your team motivated and happy to be part of your business. The thing is, you may know how great they are; but do your clients?
Showcasing their skills and achievements can humanise your business, and help clients build a connection with your team.
For example, you could:
Welcome new staff: If you've made a new hire, introducing them to your clients on social media can help fill their bookings — especially as you can promote any particular expertise they may have
Celebrate team milestones: Whether it's promotions at work or achievements outside of it, celebrating your team's milestones gives your clients an opportunity to connect with them and your business
Showcase expertise: If your employees have areas of expertise relevant to your clients, such as certain skills or knowledge about trends, you can use this to build authority and confidence in your team and salon
Let your employees engage: If your employees have their own profiles underneath your business's umbrella, they could talk directly to clients and potential clients and build a natural rapport on their own

Host a live Q&A
A live Q&A session is a great way to spend some quality time with your clients — whether it's with you or your employees, an expert from a partner business, or even a well known industry name that can increase your brand's authority.
For example, taking inspiration from seasonal trends could lead to a session on bridal hair and makeup during wedding season. Or if there's a particular style making waves, you could explore it in detail and address any curiosity or concerns on your client's part.
However, it does require some preparation — you'll benefit from creating a bit of a buzz beforehand.
Post about your live Q&A well in advance, so your clients know when to tune in - this means using your social media channels as well as the marketing features provided by Fresha, such as our blast campaigns
Do your research beforehand so you know what's trending and what people want to know about
Ask your clients to submit questions beforehand as well as asking them on the day - and encourage them to share with friends and family who might also be interested
Sticking to a regular plan could turn your Q&A into a regular feature, helping you promote your salon and showcasing your team as trusted professionals.
Share reviews
Sharing reviews about your business proves that you're the best at what you do, and that other people who have used your services had a positive experience. It helps establish trust, which is especially vital for small businesses.
Having reviews on your website and social media channels isn't just for display either — people do read them. Statistics vary across industries and business types, but brightlocal's Local Consumer Review Survey found that a whopping 98% of people read online reviews for local businesses.
Even more interestingly, Statista's report on online product review reading behaviour found that 94% of consumers in the UK often avoid businesses with a rating below four.
So they're quite influential — which means if you receive a good review, shout about it! Encourage clients to leave reviews for your business on Google Reviews — after all, over 60% of consumers say they're likely to check Google reviews, more than any other review platform. Don't forget to stick it on your social media profile where everyone can see it.
Our notifications feature is an excellent tool to help you gain more reviews, as you can send an automated notification at the end of each service to thank the client for their custom and invite them to share their feedback via a review.
And crucially in all your content — think like a customer. What would they like to know, see or experience? What content would they value the most? If you focus content on the customer and make it part of their experience, you can't go wrong.

Get noticed and make booking easy for your beauty and wellness clients with Fresha – the world's #1 booking software for beauty and wellness.