Volta's Spa and Beauty in South-West London is run by mother-daughter duo Kritika and Varsha. After finding their previous online booking system was no longer suited to the needs of their business, they made the decision to switch to Fresha Plus in April 2021. Since then, they have been using Fresha's market-leading spa software to reconnect with their clients and bring Bali-inspired massage, beauty, and nail services to their local community.
Offering a unique "cosy and humble" ambiance is key to Kritika's approach, as is her belief that women deserve time to themselves to recharge both the mind and body.
"We personally believe women work too hard so it should always be a positive, relaxing feeling experience. You don't just want a facial, you want to relax at the same time."
Three years ago the jewellery designer went into partnership with her therapist mother, Varsha, who's been working in the beauty and wellness industry for over thirty years. After several trips to Bali to focus on mindfulness and massage therapy, Kritika decided she wanted to recreate the experience for customers in the UK as an escape within the city to unwind.

Discussing her experience of switching to Fresha as lockdown restrictions were being lifted, Kritika admitted moving software systems three times before joining Fresha. But now she's not turning back.
"I'm able to look after my business to do my sales, my rotas, marketing, it's everything in one! Also, the card machine, payments, having email updates telling me how much is coming into my account. That all makes a big difference to me and I think Fresha has definitely changed our business, for the better."
When we asked her how Fresha had improved her business, she was keen to highlight how effective our marketing campaigns have been:
"I would definitely say marketing, most importantly. [Once set up] the discount is applied and you're able to then measure the success of the actual campaign. I really like that. The fact that I can see what works for me, what doesn't work, how much I've spent, and how much I've made. It helps me plan ahead like if this particular campaign works, I would probably want to do it again next year around the same time."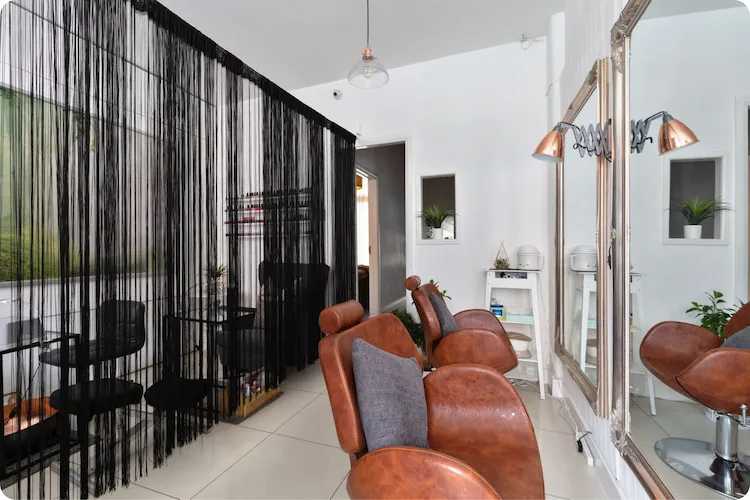 When you're promoting a special offer, timing is always key. At Volta's Spa, they offer discounted treatments twice a year, and choose less busier months to reconnect with their clients.
"Our main sales are summer and after Christmas in January. During summer, as we're in a residential area, we have a lot of locals that go away on holiday and it gets quite quiet. So for us, that campaign is a bit of a booster; those locals who are at home can come and pamper themselves. And in January obviously after December people have spent so much, the sale pushes the clients to come out again."
Volta's Spa's most successful marketing campaign to date has been her summer sale email blast which offered her client base 15% off particular pampering treatments. It generated a massive 35 times the value of sending it out. Kritika also reflected:
"Another one I had a really good response to was for the one targeted at those clients who book online."
Despite targeting a smaller group, the SMS campaign brought in 6 times the booking value compared to the cost of sending the message.
Fresha's blast message feature gives you the option to segment your clients by group, such as recent clients, loyal clients, lapsed clients and clients by appointment date, so you can personalise your marketing per sector and create campaigns that have a specific audience in mind. You don't always have to offer a discount either - use blast messages to send a quick update to your clients, or promote certain vouchers for special occasions throughout the year. I asked Kritika what she would say to people who were thinking about switching to Fresha:
"I would say definitely, it makes your life so much easier. You're able to run the whole system when it comes to staff, finance, booking, campaigns, marketing - you're able to do it all in one system. That's amazing, it really does help. And that's why I would definitely suggest Fresha."
Sign up to Fresha now and start managing your business all in one place. 💪